Will Short Sales Be Pushed Off the Fiscal Cliff?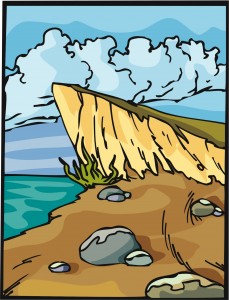 We can't seem to hear enough about the fiscal cliff these days.  Undoubtedly, the decision to extend the Mortgage Forgiveness Debt Relief Act is bound up in the logjam of the fiscal cliff.  Indeed, given the current financial crisis, even the mortgage interest deduction seems up for grabs.  As a result of Debt Relief possibly not being renewed, many potential short sale sellers are wondering whether they should proceed with a short sale.
Every potential short sale seller's situation is different.  Homeowner's considering a short sale should begin the process by meeting with a real estate attorney, their tax adviser and a short sale agent.  For some, regardless of tax relief under the Mortgage Forgiveness Debt Relief Act, a short sale may still be the best option as bankruptcy is not an option, or because the person will still qualify for some tax relief under the rules for insolvency, and they truly must sell.   Divorce, job loss, drastic reduction in income, distant job transfer, and death of a borrower are traditional hardship reasons that will still affect many.
I'm not sure if our leaders will push the Mortgage Forgiveness Debt Relief Act over the fiscal cliff, but I do not think that short sales will go over with them.
Before deciding whether to short sell your home, it is essential that you obtain legal and tax advice, and consult with an experienced local short sale agent. If you are considering a short sale of yourGrover Beach, Arroyo Grande, or Central Coast home and would like a complimentary short sale consultation, please call my office to schedule an in person meeting or a telephone consultation at (805) 938-9950.
Tni LeBlanc is an independent Real Estate Broker, Attorney, and Short Sale Agent. She is a Certified Distressed Property Expert (CDPE), Short Sale and Foreclosure Resource (SFR) and Certified HAFA Specialist (CHS) serving California's Santa Barbara and San Luis Obispo Counties.
* Nothing in this article is intended to solicit listings currently under contract with another broker. This article offers no legal or tax advice. Those considering a short sale are advised to consult with their own attorney for legal advice, and their tax professional for tax advice prior to entering into a short sale listing agreement.
Copyright© 2012 Tni LeBlanc *Will Short Sales Be Pushed Off the Fiscal Cliff?*