CHASE Home Loans & CHASE Home Equity Short Sale Approved in 37 Days!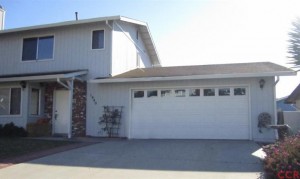 We closed this CHASE short sale in record time – 37 days total for approval.  This short sale was handled well by CHASE – it seems they have made some improvements in their processing, or at least it let's you know when they want a short sale they know how to manage it fairly well.  In fact, CHASE reached out to the homeowner directly, offered a relocation  incentive, assigned it to a negotiator quickly, and ordered a valuation right off the bat.
There were two loans, both with CHASE, and instead of requiring two separate packages and dealing with CHASE Home Equity separately (as we've been required to do in the past), the file was handled by one negotiator.  This made the process super smooth and all parties were pleased as punch to close this short sale.  The buyer was able to close well ahead of the Christmas holiday and the seller was able to close well ahead of  the expiration of the Mortgage Forgiveness Debt Relief Act.  Have you received a letter from CHASE offering a short sale?    Are you considering it?
Before deciding whether to short sell your home, it is essential that you obtain legal and tax advice, and consult with an experienced local short sale agent. If you are considering a short sale of yourNipomo, Arroyo Grande, or Grover Beach home and would like a complimentary short sale consultation, please call my office to schedule an in person meeting or a telephone consultation at (805) 938-9950.
Tni LeBlanc is an independent Real Estate Broker, Attorney, and Short Sale Agent. She is a Certified Distressed Property Expert (CDPE), Short Sale and Foreclosure Resource (SFR) and Certified HAFA Specialist (CHS) serving California's Santa Barbara and San Luis Obispo Counties.
* Nothing in this article is intended to solicit listings currently under contract with another broker. This article offers no legal or tax advice. Those considering a short sale are advised to consult with their own attorney for legal advice, and their tax professional for tax advice prior to entering into a short sale listing agreement.  Mint Properties is not endorsed by CHASE or an affiliated business of CHASE.
Copyright© 2012 Tni LeBlanc *CHASE Home Loans & CHASE Home Equity Short Sale Approved in 37 Days!*