If you have a home loan through Bank of America and you are currently concerned about making your payments or your home is worth less than you owe, you may qualify for a short sale incentive from BoA. They refer to it as an 'enhanced relocation assistance payment'. To qualifying home owners/sellers, this could mean a check given to you for up to $30,000 after a successful short sale closing! Trust me, this is no scam. Here is a recent email that was sent to Bank of America Short Sale Specialists, like myself.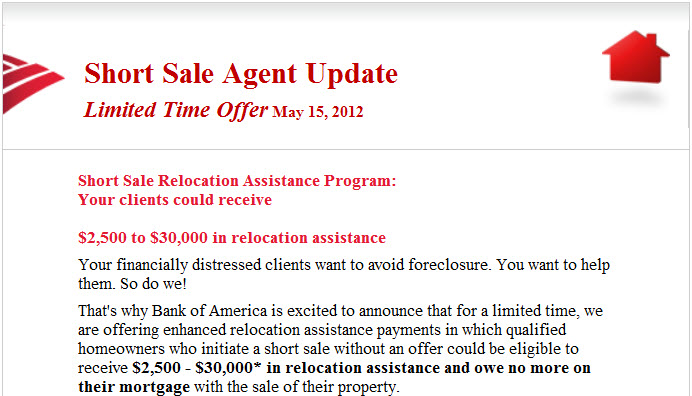 My name is Michael Collins, real estate agent and broker at Rock Realty. If you are currently considering a short sale in Wisconsin, I would be happy to walk you through the process and answer any questions you may have. I am certified as a Short Sales & Foreclosure Resource through the WRA.
Realtors® who have earned the SFR certification know how to help sellers maneuver the complexities of short sales as well as help buyers pursue short sale and foreclosure opportunities. The certification program includes training on how to qualify sellers for short sales, negotiate with lenders, protect buyers, and limit risk. Call my cell at 608-921-8536 and we can see if you qualify for any of these incentives.

Also feel free to fill out our simple
Short Sale Home Evaluation Form

Additional Short Sale Information